The Microsoft Edge

Browser
---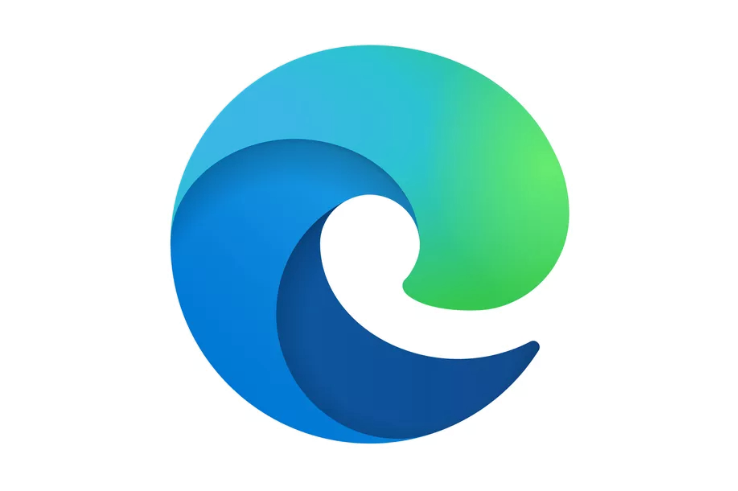 Microsoft Edge is a web browser developed by Microsoft, released in July 2015.
Microsoft Edge replaced Internet Explorer as the default browser in Windows 10 and Xbox One in 2015. Edge cannot be used on previous Windows versions. Edge was also released for Android and iOS in 2017, and for macOS in 2019.
Edge uses the Blink rendering engine (from version 79).
---
Edge Statistics
The values below are in percentages and are extracted from our W3Schools' Statistics.
| 2021 | Total | 88 | 87 | 18 | IE11 | Older |
| --- | --- | --- | --- | --- | --- | --- |
| January | 5.3 | 1.1 | 3.3 | 0.3 | 0.2 | 0.4 |
| 2020 | Total | 87 | 86 | 85 | 84 | 83 | 82 | 81 | 80 | 18 | IE11 | Older |
| --- | --- | --- | --- | --- | --- | --- | --- | --- | --- | --- | --- | --- |
| December | 5.2 | 4.5 | 0.1 | 0.0 | 0.0 | 0.0 | 0.0 | 0.0 | 0.0 | 0.2 | 0.2 | 0.2 |
| November | 5.3 | 1.4 | 3.2 | 0.0 | 0.0 | 0.0 | 0.0 | 0.0 | 0.0 | 0.3 | 0.4 | 0.0 |
| October | 5.2 | | 2.9 | 1.4 | 0.0 | 0.0 | 0.0 | 0.0 | 0.0 | 0.4 | 0.4 | 0.1 |
| September | 4.9 | | | 3.7 | 0.1 | 0.0 | 0.0 | 0.0 | 0.0 | 0.4 | 0.4 | 0.3 |
| August | 4.6 | | | 0.3 | 3.2 | 0.0 | 0.0 | 0.0 | 0.0 | 0.5 | 0.4 | 0.2 |
| July | 4.3 | | | | 1.3 | 1.7 | 0.0 | 0.1 | 0.0 | 0.6 | 0.5 | 0.1 |
| June | 3.9 | | | | 0.1 | 1.8 | 0.0 | 0.1 | 0.0 | 1.2 | 0.6 | 0.1 |
| May | 3.5 | | | | | 0.4 | 0.0 | 1.0 | 0.0 | 1.4 | 0.6 | 0.1 |
| April | 3.4 | | | | | | | 0.7 | 0.4 | 1.6 | 0.5 | 0.2 |
| March | 3.5 | | | | | | | | 0.6 | 1.7 | 0.7 | 0.5 |
| February | 3.4 | | | | | | | | 0.3 | 1.6 | 0.7 | 0.8 |
| January | 3.0 | | | | | | | | | 1.9 | 0.8 | 0.3 |
2019
Total
Edge 18
Edge17
Edge16
Older
Edge
IE11
Older
IE
December
2.9
1.8
0.3
0.2
0.0
0.8
0.0
November
3.2
1.7
0.4
0.2
0.0
0.9
0.0
October
3.3
1.5
0.5
0.3
0.0
1.0
0.0
September
3.3
1.3
0.7
0.2
0.0
1.1
0.0
August
3.3
0.9
0.8
0.2
0.1
1.1
0.2
July
3.3
0.8
0.9
0.3
0.1
1.1
0.1
June
3.6
0.7
1.0
0.3
0.2
1.4
0.0
May
3.6
0.7
1.0
0.4
0.1
1.3
0.1
April
3.6
0.7
1.3
0.5
0.1
1.4
-0.4
March
3.8
0.7
1.3
0.5
0.1
1.5
-0.3
February
4.0
0.3
1.5
0.5
0.2
1.5
0.0
January
4.0
0.2
1.6
0.4
0.2
1.5
0.1
2018
Total
Edge 18
Edge17
Edge16
Older
Edge
IE11
Older
IE
December
3.8
0.2
1.6
0.2
0.2
1.5
0.1
November
4.1
0.1
1.5
0.3
0.2
1.6
0.4
October
4.0
0.1
1.5
0.3
0.3
1.7
0.2
September
3.9
1.3
0.3
0.4
1.6
0.2
August
3.7
1.0
0.4
0.3
1.7
0.2
July
3.5
0.9
0.5
0.2
1.8
0.1
June
3.8
0.8
0.5
0.4
2.0
0.1
May
3.9
0.3
1.0
0.4
1.9
0.1
April
3.9
1.4
0.4
1.9
0.2
March
4.0
1.4
0.6
2.0
0.0
February
4.1
1.2
0.7
2.1
0.1
January
4.1
1.1
0.9
2.0
0.1
| 2017 | Total | Edge 16 | Edge15 | Edge14 | Edge13 | Edge12 | IE11 | Older |
| --- | --- | --- | --- | --- | --- | --- | --- | --- |
| December | 3.9 | 0.6 | 0.7 | 0.3 | 0.1 | 0.1 | 2.0 | 0.1 |
| November | 4.3 | 0.4 | 1.1 | 0.3 | 0.1 | 0.0 | 2.4 | 0.0 |
| October | 4.1 | 0.1 | 1.2 | 0.3 | 0.1 | 0.1 | 2.3 | 0.0 |
| September | 4.2 | | 1.1 | 0.4 | 0.1 | 0.1 | 2.5 | 0.0 |
| August | 4.3 | | 0.8 | 0.4 | 0.2 | 0.1 | 2.6 | 0.2 |
| July | 4.2 | | 0.7 | 0.6 | 0.2 | 0.1 | 2.6 | 0.0 |
| June | 4.6 | | 0.6 | 0.8 | 0.2 | 0.1 | 2.6 | 0.3 |
| May | 4.6 | | 0.3 | 1.1 | 0.2 | 0.1 | 2.7 | 0.2 |
| April | 4.6 | | 0.1 | 1.2 | 0.2 | 0.1 | 2.8 | 0.2 |
| March | 4.8 | | | 1.4 | 0.2 | 0.2 | 2.9 | 0.1 |
| February | 4.8 | | | 1.1 | 0.2 | 0.1 | 3.1 | 0.3 |
| January | 4.9 | | | 1.1 | 0.2 | 0.1 | 3.4 | 0.1 |
| 2016 | Total | Edge14 | Edge13 | Edge12 | IE11 | IE10 | Older |
| --- | --- | --- | --- | --- | --- | --- | --- |
| December | 4.8 | 1.0 | 0.2 | 0.1 | 3.0 | 0.1 | 0.4 |
| November | 5.2 | 0.9 | 0.3 | 0.1 | 3.2 | 0.1 | 0.6 |
| October | 5.2 | 1.0 | 0.5 | 0.1 | 3.5 | 0.1 | 0.0 |
| September | 5.3 | 0.5 | 0.8 | 0.2 | 3.4 | 0.2 | 0.2 |
| August | 5.2 | 0.2 | 1.0 | 0.2 | 3.3 | 0.2 | 0.3 |
| July | 5.2 | | 1.2 | 0.2 | 3.4 | 0.2 | 0.2 |
| June | 5.6 | | 1.0 | 0.2 | 4.0 | 0.2 | 0.2 |
| May | 5.7 | | 1.0 | 0.2 | 3.9 | 0.3 | 0.3 |
| April | 5.8 | | 1.0 | 0.2 | 3.9 | 0.4 | 0.3 |
| March | 6.1 | | 1.0 | 0.2 | 4.1 | 0.3 | 0.5 |
| February | 6.2 | | 0.9 | 0.2 | 4.1 | 0.4 | 0.6 |
| January | 6.2 | | 0.8 | 0.4 | 3.8 | 0.5 | 0.7 |
---
---
| 2015 | Total | Edge | IE11 | IE10 | IE9 | IE8 | IE7 |
| --- | --- | --- | --- | --- | --- | --- | --- |
| December | 6.3 | 1.0 | 3.9 | 0.6 | 0.4 | 0.3 | 0.1 |
| November | 6.8 | 1.0 | 4.4 | 0.6 | 0.5 | 0.4 | 0.1 |
| October | 6.9 | 0.9 | 4.1 | 0.6 | 0.5 | 0.5 | 0.1 |
| September | 7.2 | 0.8 | 4.2 | 0.9 | 0.9 | 0.5 | 0.1 |
| August | 6.6 | 0.3 | 3.5 | 0.8 | 1.0 | 0.7 | 0.2 |
| July | 6.5 | | 3.4 | 0.8 | 1.0 | 0.9 | 0.2 |
| June | 7.1 | | 4.2 | 0.8 | 1.2 | 0.9 | 0.1 |
| May | 7.1 | | 4.1 | 1.1 | 1.2 | 0.7 | 0.1 |
| April | 8.0 | | 4.5 | 1.0 | 1.4 | 1.0 | 0.1 |
| March | 7.7 | | 4.1 | 1.0 | 1.4 | 1.1 | 0.1 |
| February | 8.0 | | 4.1 | 1.1 | 1.5 | 1.2 | 0.1 |
| January | 7.8 | | 3.7 | 1.1 | 1.4 | 1.2 | 0.2 |
| 2014 | Total | IE11 | IE10 | IE9 | IE8 | IE7 | IE6 |
| --- | --- | --- | --- | --- | --- | --- | --- |
| December | 8.0 | 3.6 | 1.1 | 1.6 | 1.3 | 0.2 | 0.0 |
| November | 9.8 | 4.7 | 1.4 | 1.8 | 1.6 | 0.3 | 0.0 |
| October | 9.5 | 4.3 | 1.5 | 1.8 | 1.6 | 0.2 | 0.0 |
| September | 9.9 | 3.8 | 1.7 | 2.4 | 2.0 | 0.3 | 0.0 |
| August | 8.3 | 3.2 | 1.4 | 1.6 | 1.8 | 0.2 | 0.0 |
| July | 8.5 | 3.0 | 1.5 | 1.8 | 1.8 | 0.2 | 0.0 |
| June | 8.8 | 3.0 | 1.4 | 1.2 | 2.1 | 0.3 | 0.1 |
| May | 8.9 | 2.7 | 1.4 | 1.9 | 2.1 | 0.2 | 0.0 |
| April | 9.4 | 2.7 | 1.6 | 2.0 | 2.4 | 0.3 | 0.1 |
| March | 9.7 | 2.6 | 1.6 | 2.1 | 2.5 | 0.3 | 0.1 |
| February | 9.8 | 2.5 | 1.7 | 2.1 | 2.7 | 0.3 | 0.1 |
| January | 10.2 | 2.5 | 1.7 | 2.3 | 3.1 | 0.4 | 0.1 |
| 2013 | Total | IE11 | IE10 | IE9 | IE8 | IE7 | IE6 |
| --- | --- | --- | --- | --- | --- | --- | --- |
| December | 9.0 | 0.8 | 2.1 | 2.4 | 3.2 | 0.4 | 0.1 |
| November | 10.5 | | 3.5 | 2.5 | 3.6 | 0.5 | 0.1 |
| October | 11.7 | | 4.0 | 3.0 | 4.1 | 0.5 | 0.1 |
| September | 12.1 | | 4.0 | 2.8 | 4.6 | 0.6 | 0.1 |
| August | 11.8 | | 3.6 | 2.8 | 4.7 | 0.6 | 0.1 |
| July | 11.8 | | 3.3 | 2.8 | 4.8 | 0.7 | 0.1 |
| June | 12.0 | | 3.1 | 3.2 | 4.9 | 0.7 | 0.1 |
| May | 12.6 | | 2.6 | 3.9 | 5.2 | 0.8 | 0.1 |
| April | 12.7 | | 2.0 | 4.4 | 5.3 | 0.8 | 0.1 |
| March | 12.9 | | 1.3 | 5.2 | 5.5 | 0.8 | 0.2 |
| February | 13.5 | | 0.9 | 5.7 | 5.8 | 0.9 | 0.2 |
| January | 14.3 | | 0.8 | 5.9 | 6.4 | 1.0 | 0.3 |
| 2012 | Total | IE10 | IE9 | IE8 | IE7 | IE6 |
| --- | --- | --- | --- | --- | --- | --- |
| December | 14.7 | 0.6 | 5.9 | 6.8 | 1.1 | 0.3 |
| November | 15.1 | 0.4 | 6.5 | 6.8 | 1.1 | 0.3 |
| October | 16.1 | 0.2 | 6.8 | 7.6 | 1.2 | 0.3 |
| September | 16.4 | 0.2 | 6.6 | 7.9 | 1.3 | 0.4 |
| August | 16.2 | 0.1 | 6.1 | 7.8 | 1.8 | 0.5 |
| July | 16.3 | 0.1 | 5.9 | 7.9 | 2.0 | 0.6 |
| June | 16.7 | 0.1 | 6.1 | 8.0 | 1.9 | 0.6 |
| May | 18.1 | 0.1 | 6.5 | 8.8 | 2.1 | 0.6 |
| April | 18.3 | 0.1 | 6.4 | 8.8 | 2.3 | 0.7 |
| March | 18.9 | 0.0 | 6.1 | 9.4 | 2.5 | 0.9 |
| February | 19.5 | 0.0 | 5.7 | 10.2 | 2.6 | 1.0 |
| January | 20.1 | 0.1 | 5.3 | 10.5 | 3.1 | 1.1 |
| 2011 | Total | IE9 | IE8 | IE7 | IE6 |
| --- | --- | --- | --- | --- | --- |
| December | 20.2 | 5.1 | 10.7 | 3.2 | 1.2 |
| November | 21.2 | 5.1 | 11.5 | 3.4 | 1.2 |
| October | 21.7 | 5.1 | 11.8 | 3.5 | 1.3 |
| September | 22.9 | 4.8 | 12.4 | 3.9 | 1.8 |
| August | 22.5 | 4.2 | 11.9 | 4.2 | 2.0 |
| July | 22.0 | 3.9 | 11.7 | 4.1 | 2.3 |
| June | 23.2 | 3.6 | 12.9 | 4.4 | 2.3 |
| May | 24.9 | 3.1 | 14.1 | 5.3 | 2.4 |
| April | 24.3 | 2.1 | 14.8 | 4.9 | 2.5 |
| March | 25.8 | 1.1 | 16.3 | 5.4 | 3.0 |
| February | 26.5 | 0.6 | 16.7 | 5.7 | 3.5 |
| January | 26.6 | 0.5 | 16.6 | 5.7 | 3.8 |
| 2010 | Total | IE9 | IE8 | IE7 | IE6 |
| --- | --- | --- | --- | --- | --- |
| December | 27.5 | 0.5 | 16.5 | 6.1 | 4.4 |
| November | 28.6 | 0.4 | 17.6 | 6.5 | 4.1 |
| October | 29.7 | 0.4 | 17.3 | 7.2 | 4.8 |
| September | 31.1 | 0.2 | 17.3 | 8.0 | 5.6 |
| August | 30.7 | | 16.2 | 7.8 | 6.7 |
| July | 30.4 | | 15.6 | 7.6 | 7.2 |
| June | 31.0 | | 15.7 | 8.1 | 7.2 |
| May | 32.2 | | 16.0 | 9.1 | 7.1 |
| April | 33.4 | | 16.2 | 9.3 | 7.9 |
| March | 34.9 | | 15.3 | 10.7 | 8.9 |
| February | 35.3 | | 14.7 | 11.0 | 9.6 |
| January | 36.2 | | 14.3 | 11.7 | 10.2 |
| 2009 | Total | IE8 | IE7 | IE6 |
| --- | --- | --- | --- | --- |
| December | 37.2 | 13.5 | 12.8 | 10.9 |
| November | 37.7 | 13.3 | 13.3 | 11.1 |
| October | 37.5 | 12.8 | 14.1 | 10.6 |
| September | 39.6 | 12.2 | 15.3 | 12.1 |
| August | 39.3 | 10.6 | 15.1 | 13.6 |
| July | 39.4 | 9.1 | 15.9 | 14.4 |
| June | 40.7 | 7.1 | 18.7 | 14.9 |
| May | 41.0 | 5.2 | 21.3 | 14.5 |
| April | 42.1 | 3.5 | 23.2 | 15.4 |
| March | 43.3 | 1.4 | 24.9 | 17.0 |
| February | 43.6 | 0.8 | 25.4 | 17.4 |
| January | 44.8 | 0.6 | 25.7 | 18.5 |
| 2008 | Total | IE7 | IE6 | IE5 |
| --- | --- | --- | --- | --- |
| December | 46.0 | 26.1 | 19.6 | 0.3 |
| November | 47.0 | 26.6 | 20.0 | 0.4 |
| October | 47.4 | 26.9 | 20.2 | 0.3 |
| September | 49.0 | 26.3 | 22.3 | 0.4 |
| August | 51.0 | 26.0 | 24.5 | 0.5 |
| July | 52.4 | 26.4 | 25.3 | 0.7 |
| June | 54.2 | 27.0 | 26.5 | 0.7 |
| May | 54.4 | 26.5 | 27.3 | 0.6 |
| April | 54.8 | 24.9 | 28.9 | 1.0 |
| March | 53.9 | 23.3 | 29.5 | 1.1 |
| February | 54.7 | 22.7 | 30.7 | 1.3 |
| January | 54.7 | 21.2 | 32.0 | 1.5 |
| 2007 | Total | IE7 | IE6 | IE5 |
| --- | --- | --- | --- | --- |
| November | 56.0 | 20.8 | 33.6 | 1.6 |
| September | 57.2 | 20.8 | 34.9 | 1.5 |
| July | 58.5 | 20.1 | 36.9 | 1.5 |
| May | 58.9 | 19.2 | 38.1 | 1.6 |
| March | 58.7 | 18.0 | 38.7 | 2.0 |
| January | 58.6 | 13.3 | 42.3 | 3.0 |
| 2006 | Total | IE7 | IE6 | IE5 |
| --- | --- | --- | --- | --- |
| November | 60.6 | 7.1 | 49.9 | 3.6 |
| September | 62.1 | 2.5 | 55.6 | 4.0 |
| July | 62.4 | 1.9 | 56.3 | 4.2 |
| May | 63.0 | 1.1 | 57.4 | 4.5 |
| March | 64.7 | 0.6 | 58.8 | 5.3 |
| January | 66.0 | 0.2 | 60.3 | 5.5 |
| 2005 | Total | IE6 | IE5 |
| --- | --- | --- | --- |
| November | 68.9 | 62.7 | 6.2 |
| September | 75.5 | 69.8 | 5.7 |
| July | 73.8 | 67.9 | 5.9 |
| May | 71.6 | 64.8 | 6.8 |
| March | 72.5 | 63.6 | 8.9 |
| January | 74.5 | 64.8 | 9.7 |
| 2004 | Total | IE6 | IE5 |
| --- | --- | --- | --- |
| November | 76.2 | 66.0 | 10.2 |
| September | 79.0 | 67.8 | 11.2 |
| July | 80.4 | 67.2 | 13.2 |
| May | 81.9 | 68.1 | 13.8 |
| March | 82.8 | 68.2 | 14.6 |
| January | 84.7 | 68.9 | 15.8 |
| 2003 | Total | IE6 | IE5 |
| --- | --- | --- | --- |
| November | 84.9 | 71.2 | 13.7 |
| September | 86.6 | 69.7 | 16.9 |
| July | 87.2 | 66.9 | 20.3 |
| May | 87.7 | 65.0 | 22.7 |
| March | 88.0 | 63.4 | 24.6 |
| January | 84.6 | 55.3 | 29.3 |
| 2002 | Total | IE6 | IE5 | IE4 |
| --- | --- | --- | --- | --- |
| November | 83.4 | 53.5 | 29.9 | |
| September | 83.5 | 49.1 | 34.4 | |
| July | 85.0 | 44.4 | 40.1 | 0.5 |
| May | 87.4 | 40.7 | 46.0 | 0.7 |
| March | 86.8 | 36.7 | 49.4 | 0.7 |
| January | 86.8 | 30.1 | 55.7 | 1.0 |