Bard Get Started
---
How to Get Started with Bard
If you already have an account with Google and have used Bard before you can jump straight to the next page.
Otherwise, follow these steps to get started with Bard
Unfortunately, Bard is currently only available in the US and the UK. If you are located outside of those areas, you will not be able to access Bard.
---
Create an account with Google
To use Bard, you need an account at Google.
Try to sign in: https://bard.google.com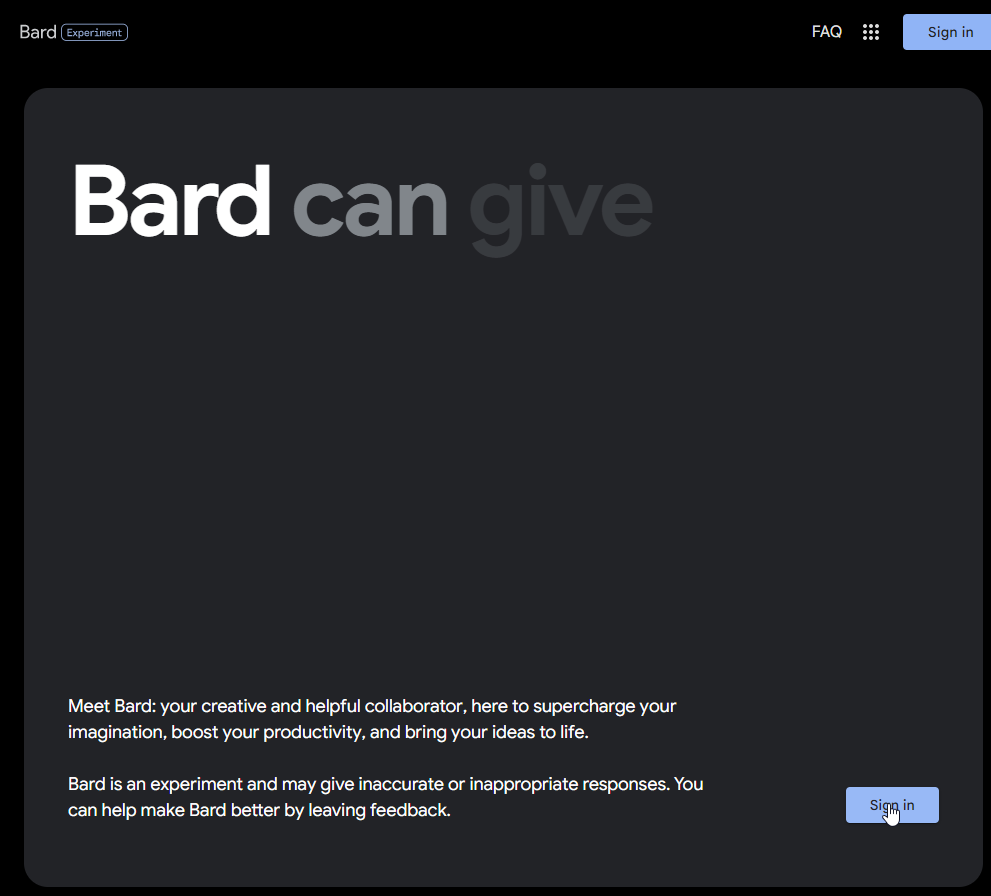 ---
---
Create Account If You Do Not Already Have One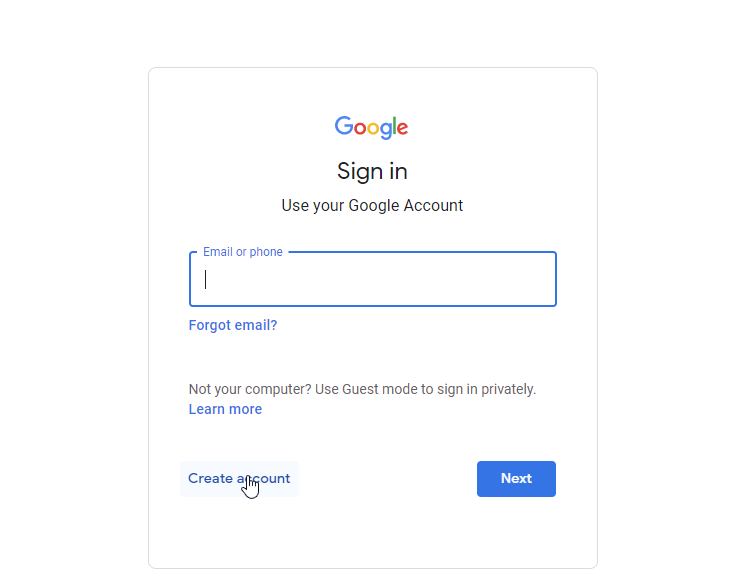 Go through all the steps: creating a password, validating, registering name and phone number.
Make sure to read through the steps before accepting them.
---
Write your First Prompt
Now we are ready to write our first prompt!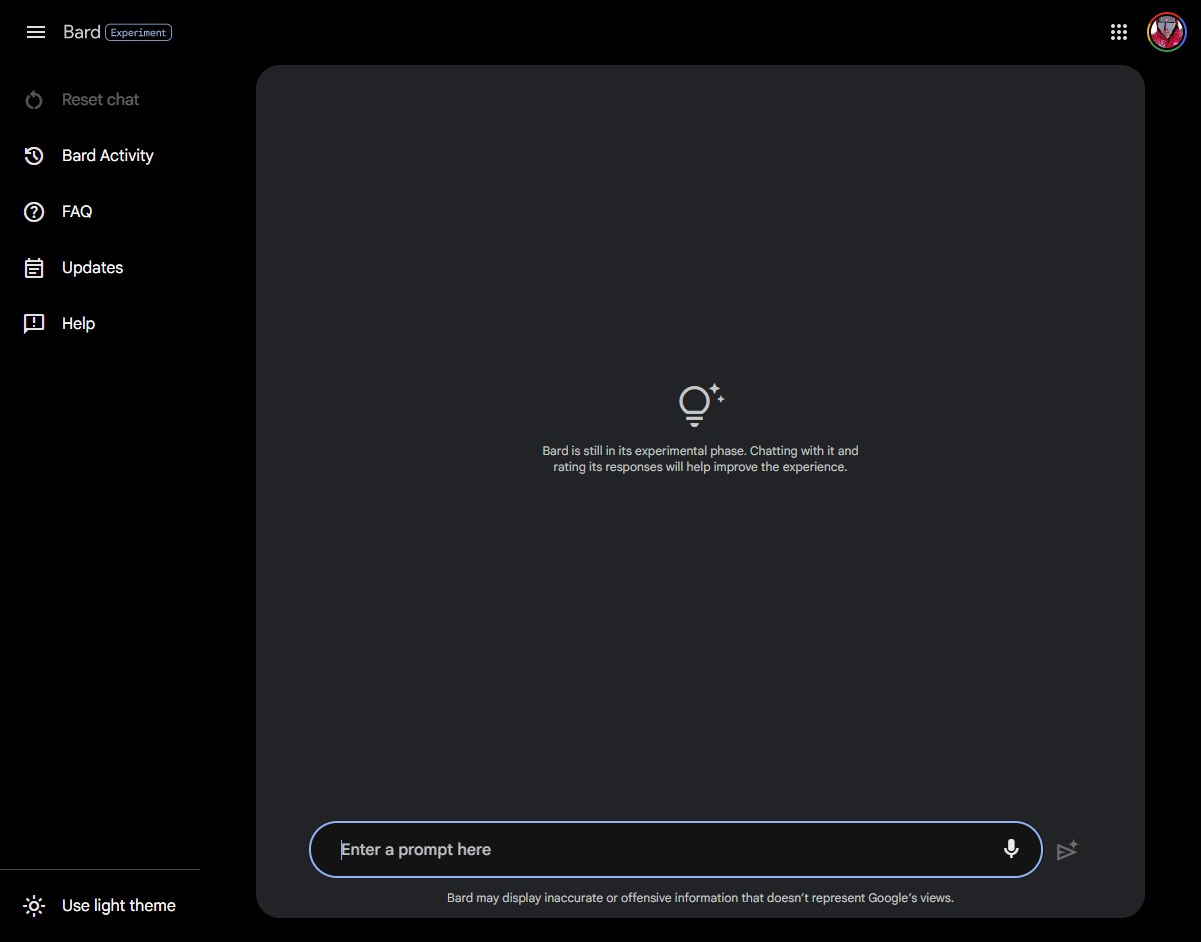 ---