ChatGPT-3.5 Get Started
---
How to Get Started with ChatGPT-3.5
If you already have an account with OpenAI and have used ChatGPT before, you can skip this page entirely.
Otherwise, follow these steps to get started with ChatGPT-3.5
---
Create an account with OpenAI
To use ChatGPT, you need an account at OpenAI.
Register an account at OpenAI: https://chat.openai.com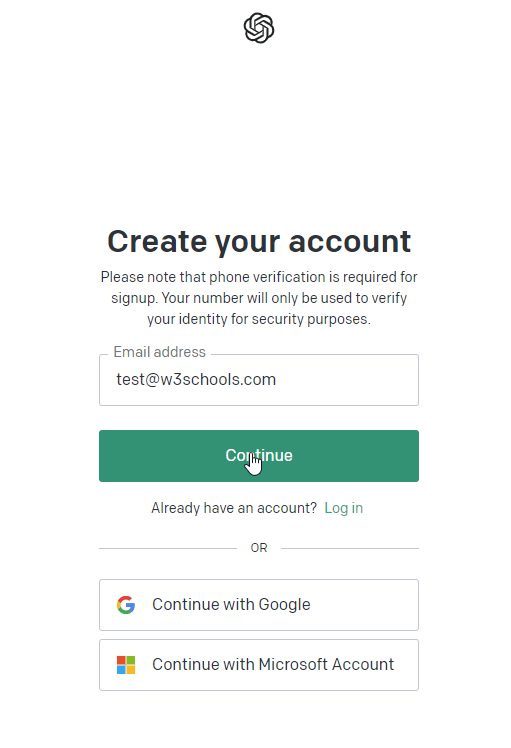 Go through all the steps: creating a password, validating email, registering name and phone number.
---
---
Accept the Terms and Conditions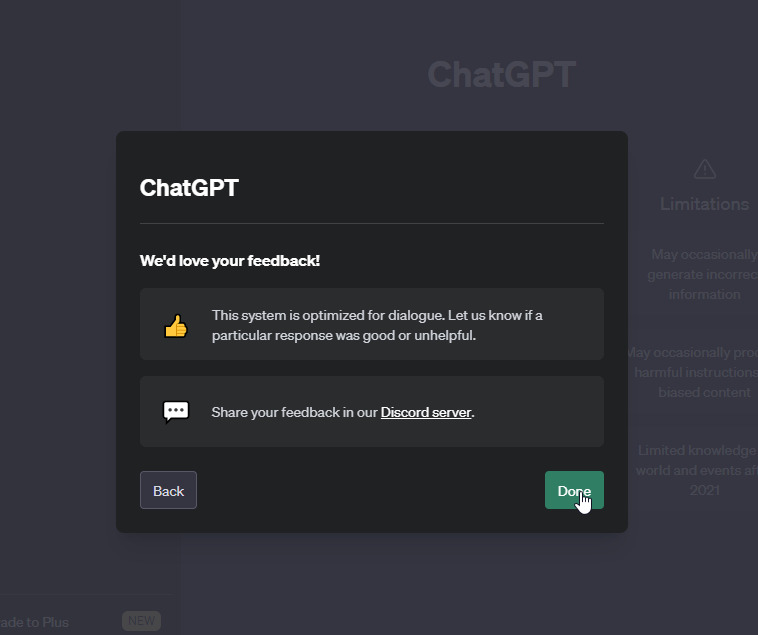 Make sure to read through the steps before accepting them.
---
Write your First Prompt
Now we are ready to write our first prompt!
In the next chapter, we will look at how we can add context to a prompt by assigning a role to the AI.
---