AWS Cloud Redshift
---
Big Data Analytics - AWS Redshift
AWS Redshift is big data analytics service.
It can gather information from many sources.
It assists you with getting connections across your data.
---
AWS Redshift Video
W3schools.com collaborates with Amazon Web Services to deliver digital training content to our students.
---
Empowering
AWS Redshift is powered by SQL, AWS-designed hardware, and machine learning.
It is great when data becomes too complex for the traditional relational database.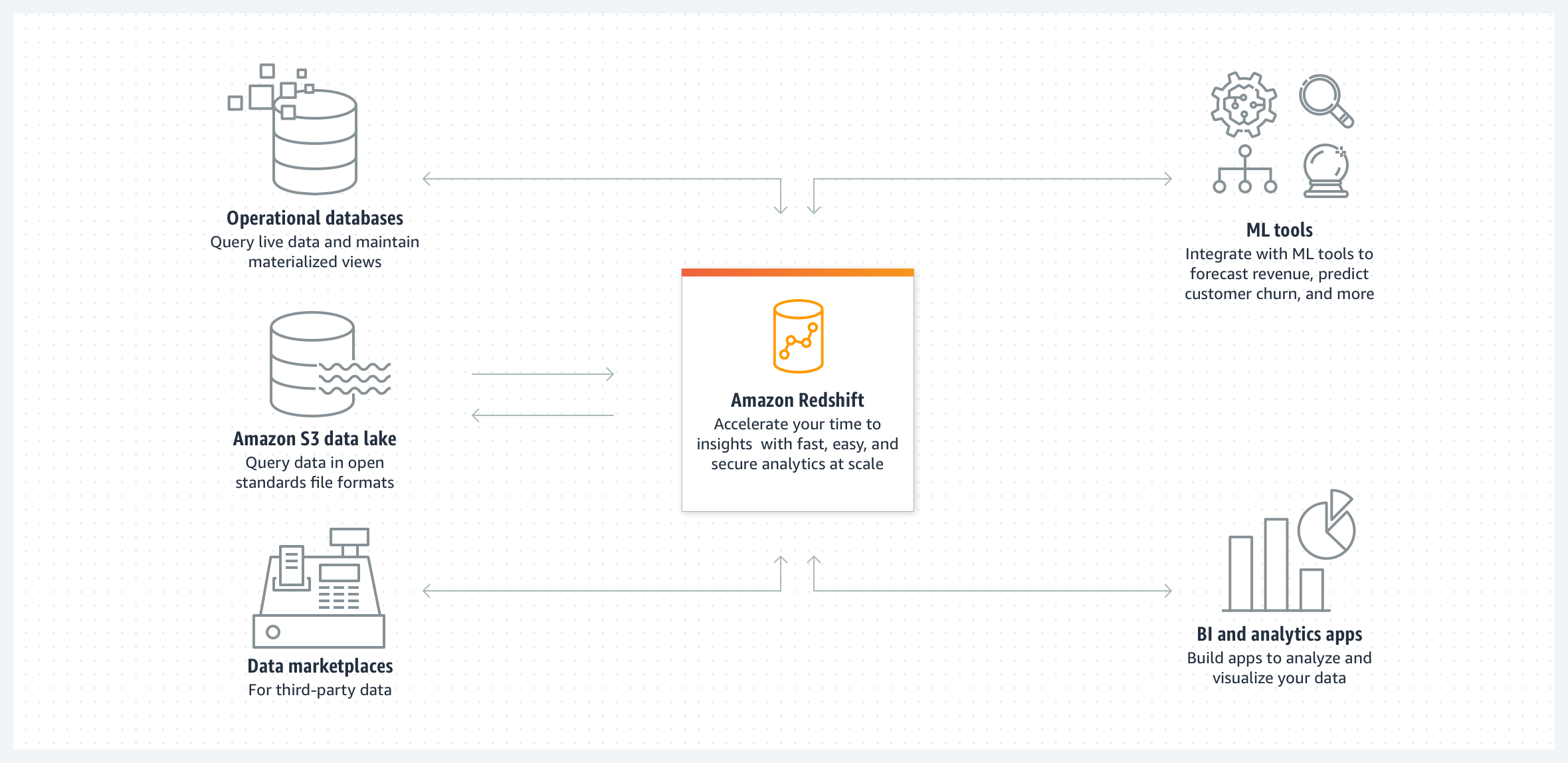 The image illustrates how AWS Redshift works
Image reference: https://aws.amazon.com/redshift/
---
AWS Cloud Exercises
---