AWS Cloud Availability Zones
---
Introduction to Availability Zones
Availability Zone is a single Data Center or a group of Data Centers in a region.
In an Availability Zone the Data Centers are located many miles apart from each other.
Having them apart reduces the risk of them all going down if a disaster happens in the region.
Simultaneously, have the Data Center(s) close enough to have low latency.
---
AWS Availability Zones Video
W3schools.com collaborates with Amazon Web Services to deliver digital training content to our students.
---
Availability Zones Illustration
This picture illustrates how the Availability Zones works:
Three regions (orange circles): N. California, Oregon, GovCloud(US-West).
The regions have availability zones (blue circles) displayed as a grid around them.
The picture zooms in on the N. California region.
N. California has an availability zone of three groupings of Data Centers: US-West-1A, US-West-1B, and US-West-1C.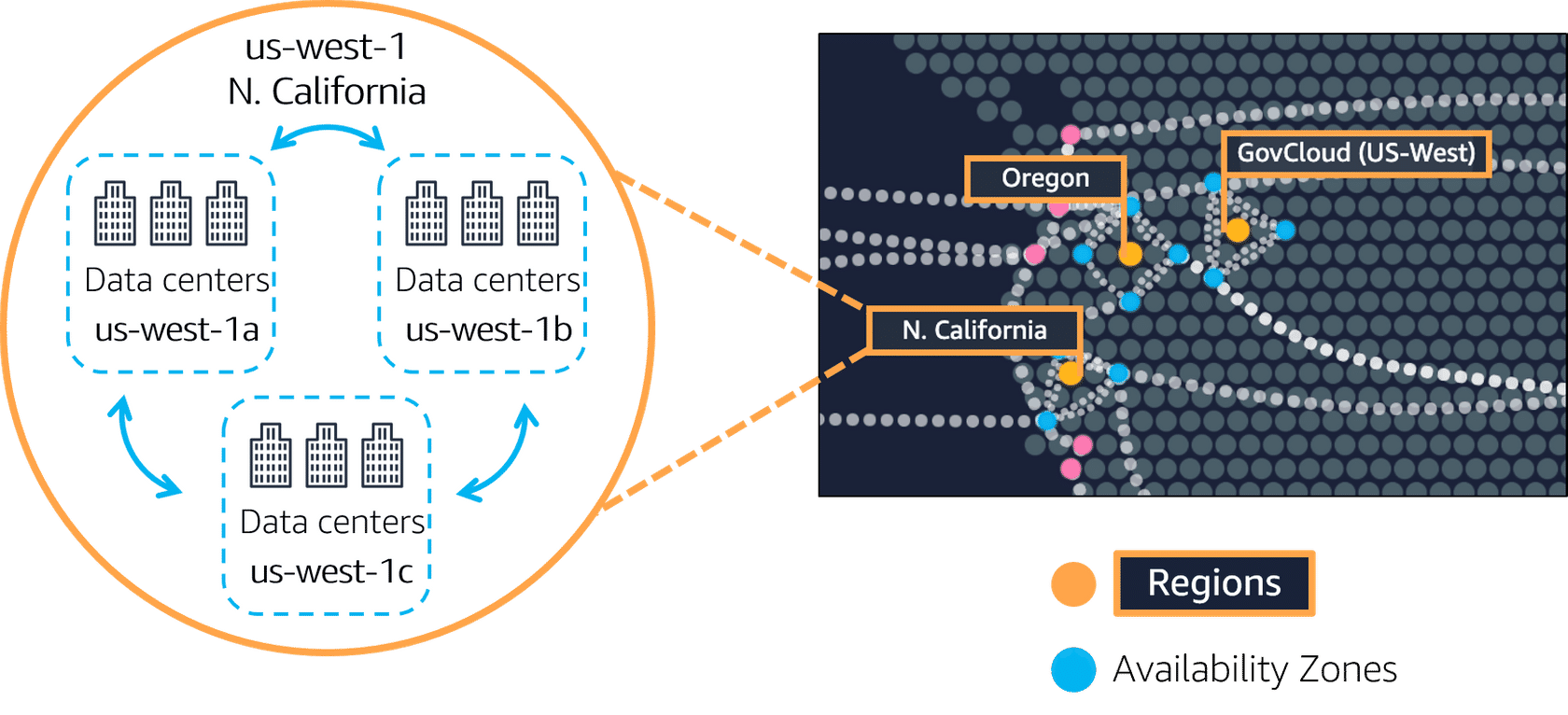 Image created by Amazon Web Services
The Availability Zones setup makes the cloud services robust.
---
AWS and W3Schools offers free and paid Cloud Courses

Engage in a text and video based learning experience.

Free AWS training - Upskill today and reach for the Cloud.
---
AWS Cloud Exercises
---
Nicely done! In the next chapter, you will learn about Edge Locations.
---