Excel
STDEV.S Function
---
STDEV.S Function
The STDEV.S function is a premade function in Excel, which calculates the Standard Deviation (Std) for a sample.
It is typed =STDEV.S
How to use the =STDEV.S function:
Select a cell (H5)
Type =STDEV.S
Double click the STDEV.S command
Select a range (E2:E21)
Hit enter
Let's have a look at an example!
Find the Standard Deviation for the sample of Pokemon total stats in the range E2:E21: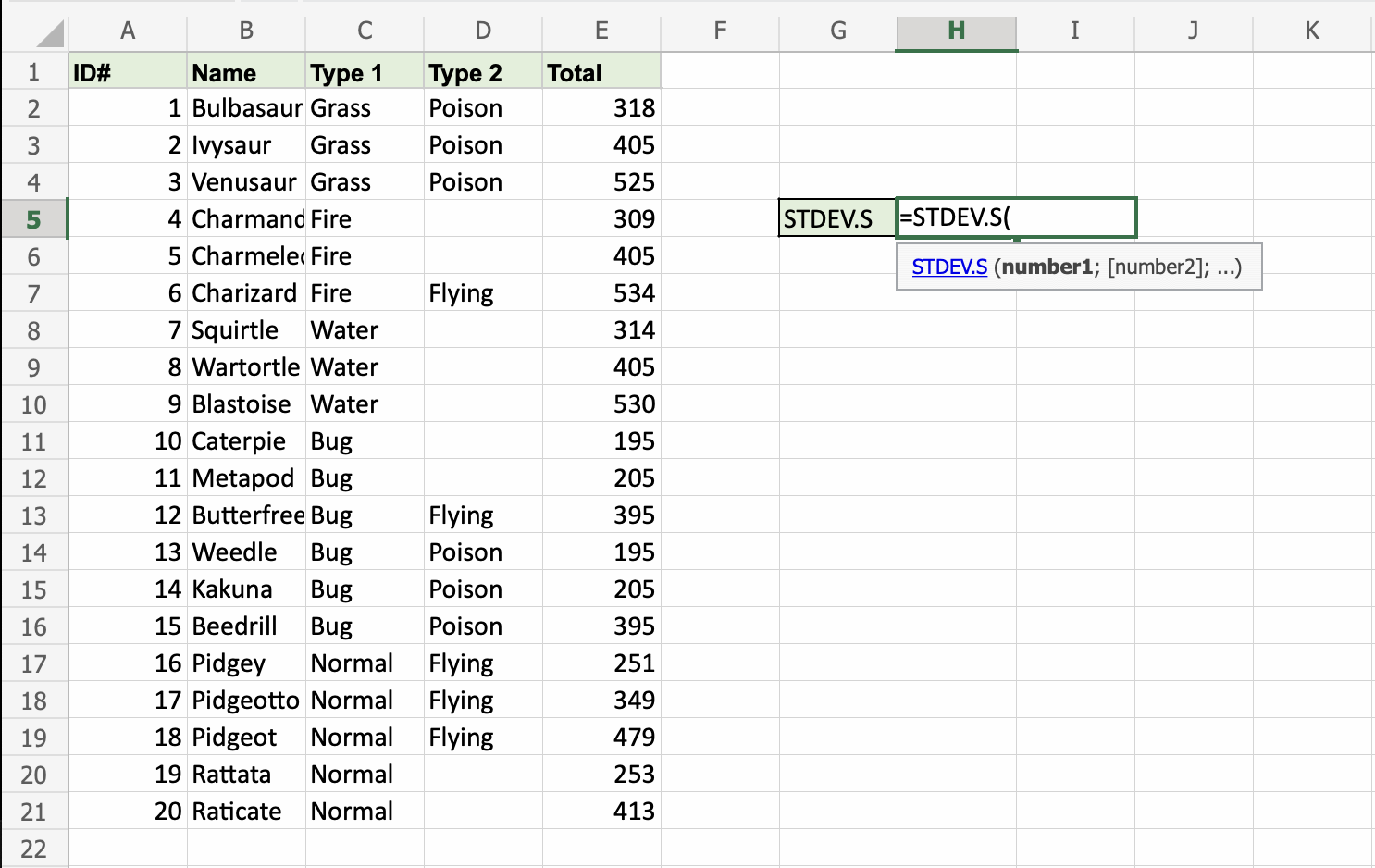 ---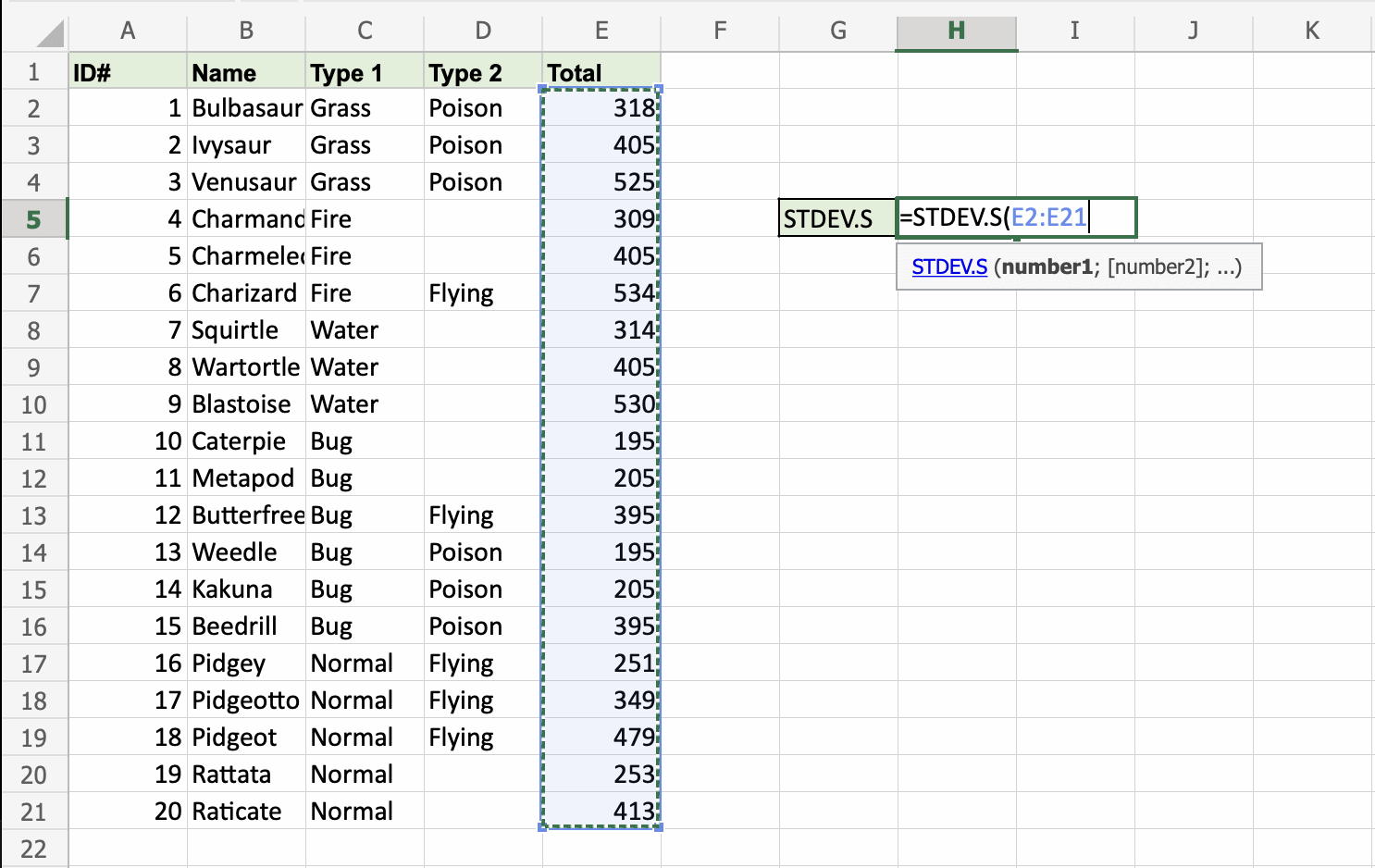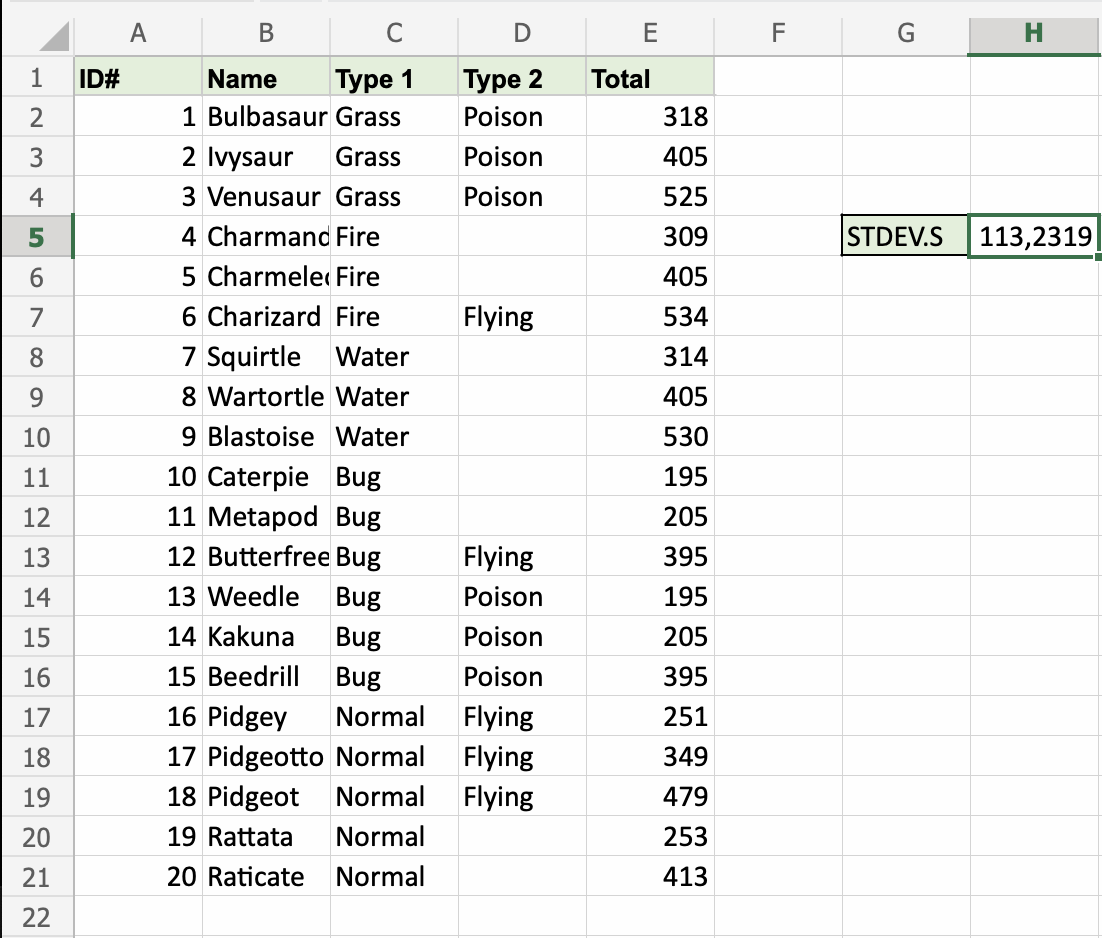 That's the way! The STDEV.S function has successfully returned the Standard Deviation 113,2319 for the sample of Pokemons Total stats.